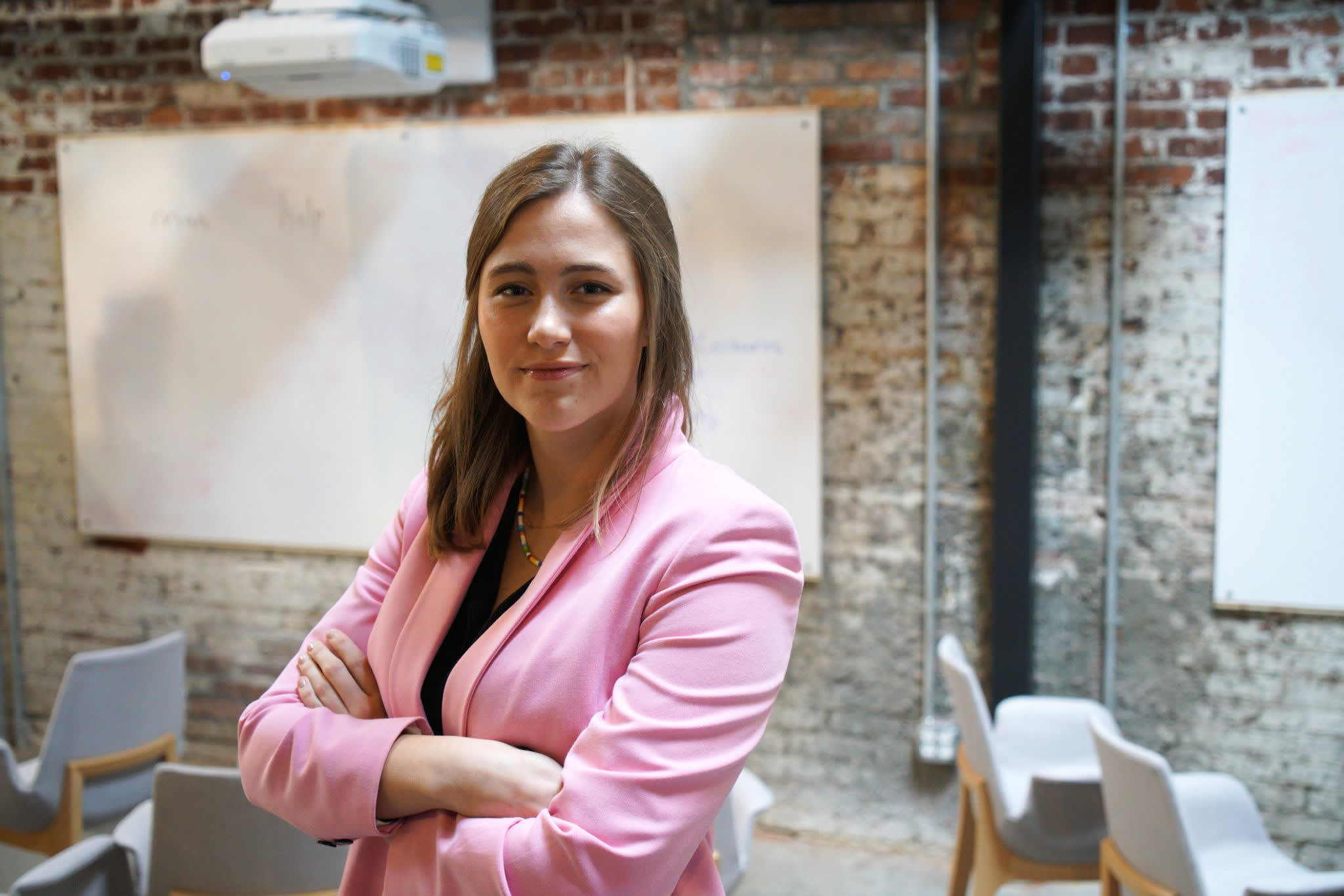 S ometime between 1828 and 1836, after being driven out of Alabama, Muscogee tribe members settled under a large burr tree along the Arkansas River in Oklahoma. They called their territory "Tulasi," meaning "old town" in the Creek language. Years of mispronunciations by white settlers eventually gave the city the name for which it is known today: Tulsa.
For some, "Tulsa" conjures images of these early Indian settlers. For others, images of cowboys, outlaws, tractors, or the Great Plains on the horizon. But for most, I'd wager that "Tulsa" brings to mind its prevailing industries: oil and gas.
Born and raised in Oklahoma, I can understand the common misperceptions about Tulsa's evolving identity. The city was, after all, firmly established as the Oil Capital of the World after its second surge of oil discoveries between 1915 and 1930. Until just a few years ago, I would have described my city's economy in terms of oil, too.
Tulsa may have looked a lot like an "old town" in its early days, but today the town boasts of newness in almost all directions. Over the past decade, Tulsa's economy has been shifting in significant ways. These shifts are largely the result of a group of passionate people executing their vision to set the city on a new course. With the goal of reducing Tulsa's exclusive dependence on the energy sector, their vision seizes the promise of a new industry: technology. The seismic shifts happening in my community are significant not just for Okies (a title proudly reclaimed from derogatory Dust Bowl origins) but also for Americans across the United States.
"Hindsight has only affirmed a belief I've held all my life: the coasts don't have a monopoly on opportunity."
The city's rapid evolution coincided with a transition of my own, one which I never expected. I was given an opportunity to participate in and to bear witness to the city's transformation by serving as Executive Director of Holberton Tulsa, an innovative school for computer science and software development. After spending over five years at a political technology startup in Washington, D.C., I had moved back home to Oklahoma. I had planned to take a position at another startup or to seek a role in traditional startup ecosystem-building (venture capital, incubator, etc.), but instead, I found myself connected to the George Kaiser Family Foundation (GKFF).
The Foundation's sole beneficiary and longtime Tulsa native, George Kaiser, made his wealth in the oil and gas industry through his management of the Kaiser-Francis Oil Company, and in the banking sector through his ownership and expansion of the Bank of Oklahoma. For the last two decades, the Kaiser family has invested much of their wealth in the Tulsa community. George Kaiser alone has donated more than $4 billion to his charitable foundations. Much of his philanthropy has focused on early childhood education because, as he puts it, "no child is responsible for the circumstances of his or her birth."
The Foundation is tackling institutional challenges as well: Oklahoma's highest-in-the-nation incarceration rates, and its forty-seventh-ranked education quality, for example. An organization called Women In Recovery (WIR) is using funds from the Foundation to reduce Oklahoma's highest female incarceration rate in the country. As a result, WIR has contributed to a 54% drop in imprisonment among Tulsa County women between the 2010 and 2019 fiscal years.
After decades of building opportunities for Tulsa children and families, the Foundation turned to a new challenge: building up the city itself. By making Tulsa a better place to live and work, they hypothesized, they could attract new business and talent, creating jobs and stimulating economic growth. They wanted to transform Tulsa into an alluring place that would entice people to stay here. And it's working.
From the largest U.S. park ever built with private funds, to countless entrepreneurial resources and economic incentive, the city of Tulsa is a more vibrant place to live than it was a decade ago. So in late 2018, when partners at GKFF met with a new coding school headquartered in Silicon Valley, the stars seemed to align. Enter Holberton, a software engineering school helping motivated and talented people to succeed in their dream career as software engineers, regardless of their background. In 2019, Holberton was looking to further expand its bicoastal presence, and GKFF convinced them that Tulsa was the perfect fit.
After just a few cups of coffee with people from GKFF and Holberton School, I was sold on their vision. I jumped in, head first, launching Holberton Tulsa later that year.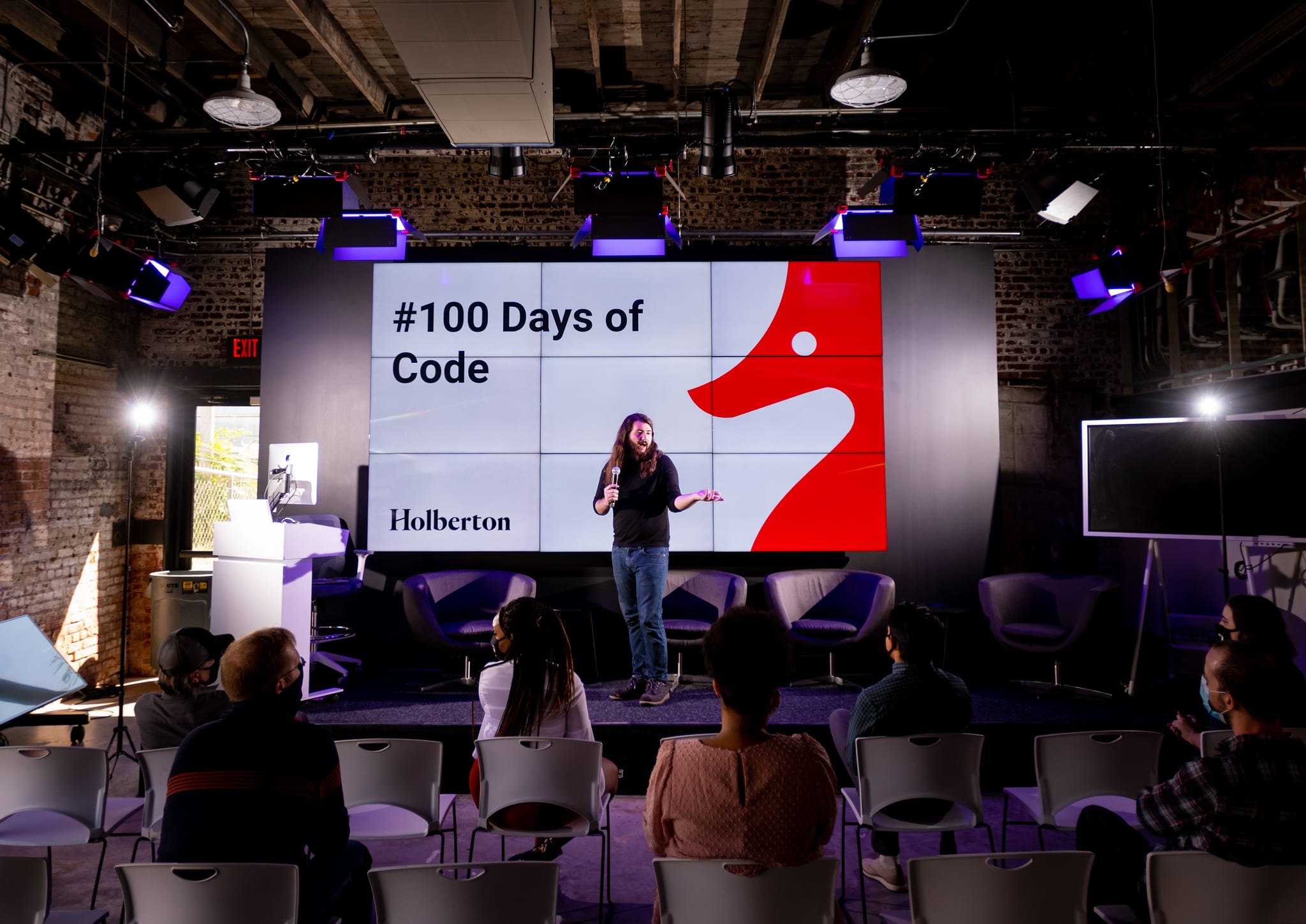 Leaving the startup world for my role as a school administrator was not something I planned. In fact, I didn't enjoy most of the academic aspects of my own post-secondary experience. I started working at a public affairs software startup, Quorum, only a few months into my sophomore year of college. Back then, you could hardly even call Quorum a company. I was one of a handful of kids interested in a specific, difficult problem and was excited by the prospect of winning funding from pitch competitions to tackle it head-on. By the time I graduated, I had managed to maintain my grades enough to keep my scholarship and my job at Quorum, which was just starting to take off.
Decisions often make the most sense in hindsight. Leaving a growing company in bustling D.C. to go open a coding school an hour from my hometown in Stillwater may not have seemed a sensible career move. And yet, hindsight has only affirmed a belief I've held all my life: the coasts don't have a monopoly on opportunity.
In January of 2020, I launched our first cohort with a few dozen students. At Holberton, we scrap traditional lecture halls in favor of hands-on experience. We throw students off the deep-end into projects, offering them a learning framework that enables them to master problem solving. Not only are my students exposed to the fundamentals of software engineering, but they also have access to content on topics like augmented reality and machine learning: something not previously available in Oklahoma.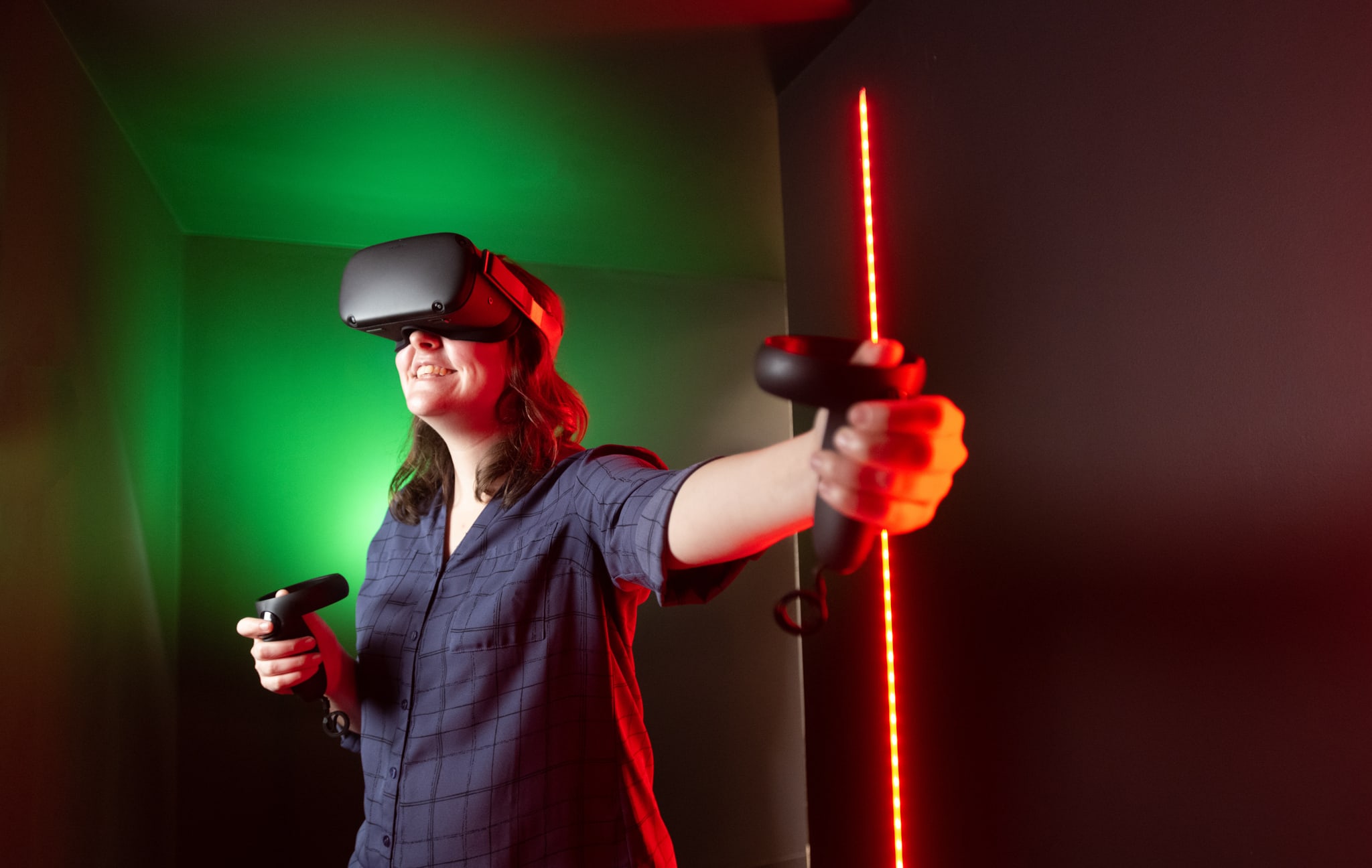 To ensure our programs build pathways for students who wouldn't otherwise be able to learn to code, we offer a deferred tuition model, allowing students to pay tuition upon gaining employment rather than requiring them to shoulder the financial burden upfront. This model has generated a unique student body, the vast majority of which would not have been able to afford a traditional four-year degree. Most of our students, who average 29 years of age, chose to enroll at Holberton Tulsa to pivot their careers, build skills, and seize opportunities in the technology sector that are only just starting to emerge. A vast majority would not be able to afford a traditional four-year degree in computer science.
"By starting locally, Tulsa will improve life for its own residents while serving as a model for others across the country."
Tulsa's budding technology ecosystem extends far beyond Holberton. The city already has many startup incubators and public-private partnerships. Talent relocation incentives are also underway to stimulate its emerging technology economy, including the Tulsa Remote program, which pays remote workers $10,000 to live here for a year. But it would be a grave oversight to create these substantial investments for new arrivals only. Life-long Tulsans want in on that action, too. As our city continues to innovate and grow, it's critical that we cultivate our own startups and ensure that Tulsans of diverse backgrounds may benefit from the technology sector's economic advantages. By starting locally, Tulsa will improve life for its own residents while serving as a model for others across the country.
Other cities seeking to promote technology-enabled economies will benefit both from developing talent in their own communities and from providing resources to build companies of scale. One is hard to do without the other. How do you bring in capital or recruit startups without a talent pool? Conversely, it's difficult to justify investing in a large technical talent pool if most people need to leave your city to find a job.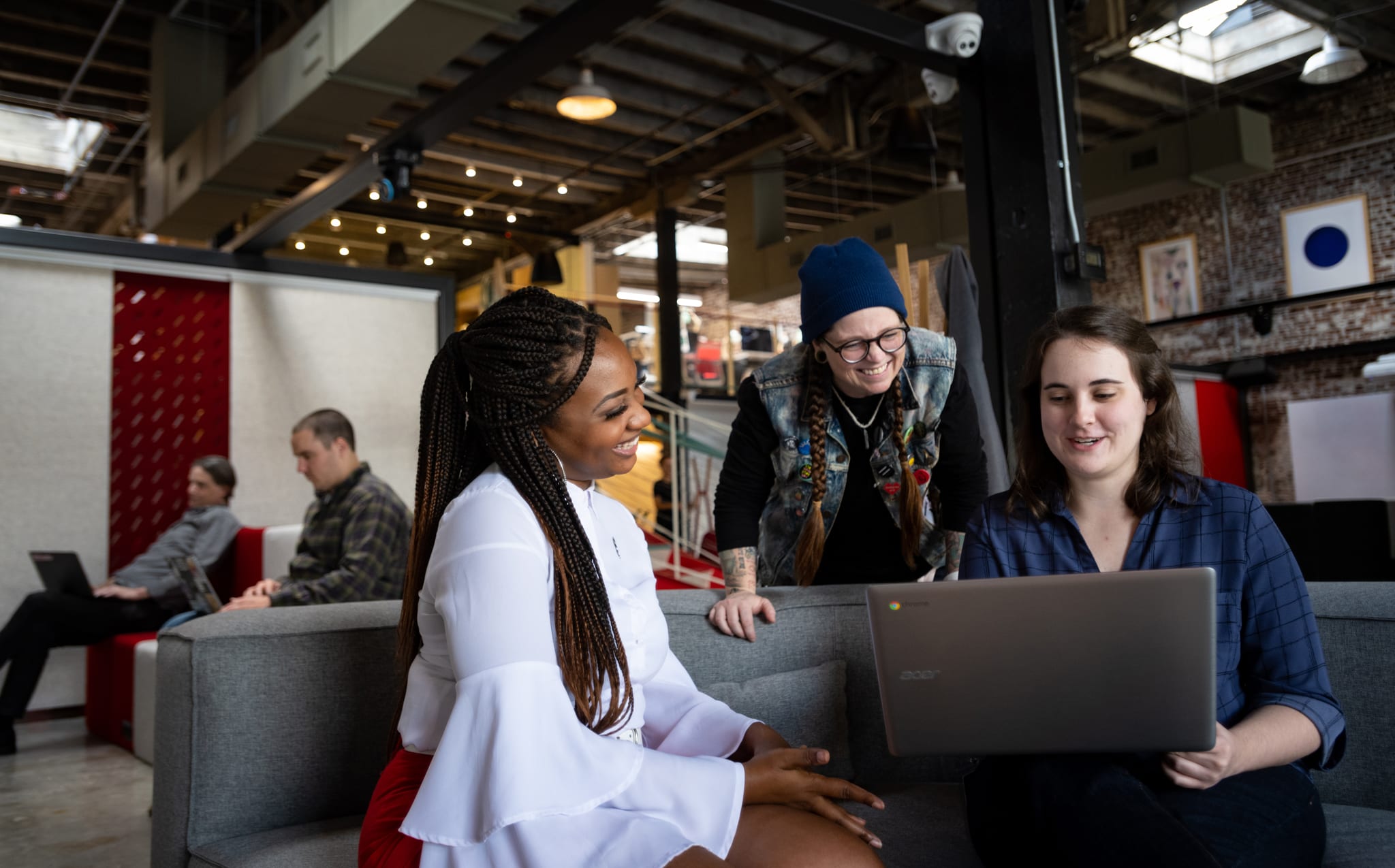 Tulsa's response is to place a big bet on engaging these strategies simultaneously. Tulsa Remote, for example, has attracted over 500 remote workers just in the last two years. Black Tech Street is building a coalition of Black talent and businesses. Tulsa Innovation Labs is growing economic development programs aimed at establishing Tulsa as the nation's most inclusive tech community. And, of course, Holberton now joins the mix as an example focused on producing the next generation of software engineers. I'd tell any city looking to replicate Tulsa to focus on a simple, twin set of goals: build and recruit both talent and businesses.
"We must meet not only the demands of the moment, but also the demands that lie ahead."
Amidst this fourth industrial revolution, automation is eliminating the need for human intervention. Artificial intelligence and augmented reality technologies are rapidly evolving, becoming even more accessible to consumers. The need for software development talent is pressing on our current economy, and we face the potential for a real shortage in the next decade if the United States neglects workforce development in this sector. We must meet not only the demands of the moment, but also the demands that lie ahead. The Bureau of Labor Statistics projects eight percent job growth for software engineers in the next decade, which would require 130,000 people or more to fill these roles. A challenge of this magnitude requires a talent pool that exceeds the outputs of Ivy League universities and established technology hubs like Silicon Valley.
Tulsa is a city to watch. Undeniably, it is a city in transition, something anyone who has been here over the past decade can tell you. Once the Oil Capital of the World, today it may be  described as a place where people flock, collaborate, innovate, build, and dream as big as its skies. Students at Holberton are some of the first taking the plunge. ◘