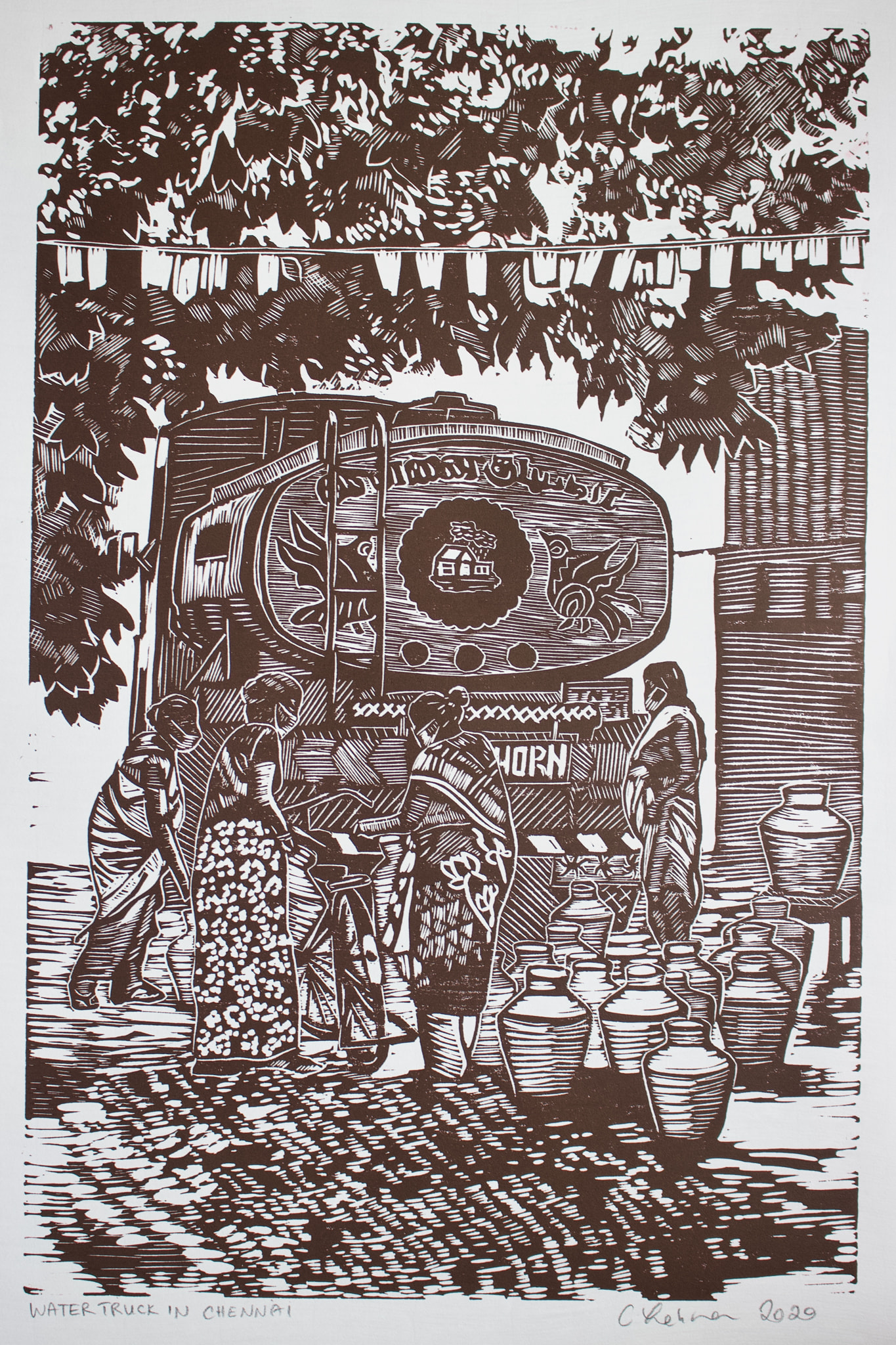 "Water Truck in Chennai (2020)" captures the intimacy of women—draped in colorful sarees—joyfully chatting, laughing, and splashing in the water in the hot and humid July air. The scene takes place in front of a public water truck in a banyan-lined alley. It depicts a moment when society was just daring to peer out of their COVID-19 lockdown abodes, slowly coming back to life.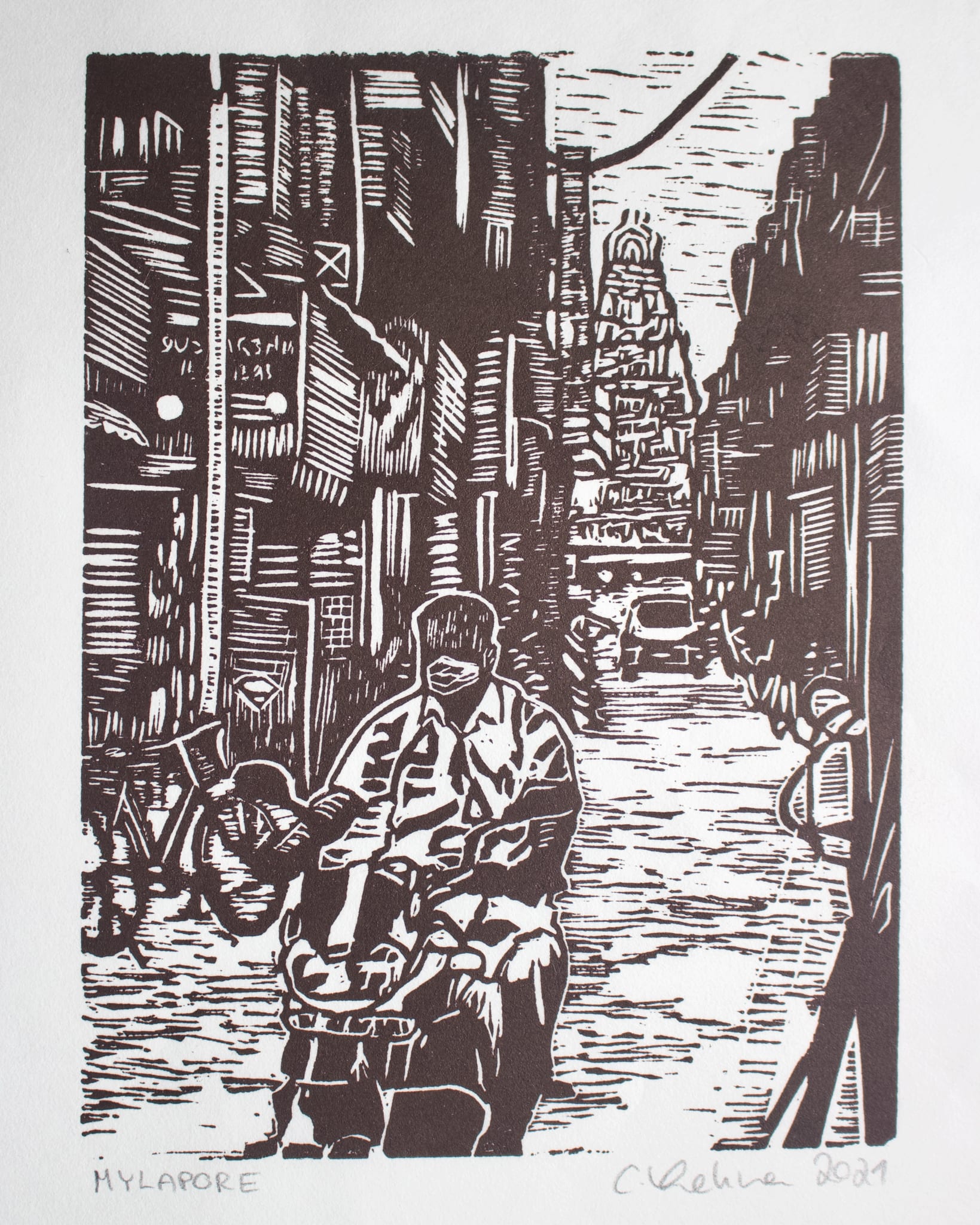 In "Mylapore (2020)," I recreate the feeling of a time when India was recovering from the tension of an intense COVID-19 lockdown. The scene is of a street in the cultural and spiritual epicenter of Chennai, in which a man leisurely rides his motorcycle while wearing a face mask. In the middle of this lively district emerges the sight of Kapaleeshwarar Temple, a focal point for devout Hindu worshippers. Around the temple wind streets and alleyways filled with men and women selling religious items like oil lamps, red and yellow flower garlands, and edible offerings.
Artist's Note

Throughout 2020, I found myself perched between a fear of the unknown and a craving to connect with people in my community. Through the prism of art, I witnessed the beauty and inner strength of the people of India. I saw the ability of humanity to recover from heart-wrenching adversity in the face of the pandemic. I took this feeling to my workbench and translated it into my art.

I made these prints by carving images into a linoleum block, which I then transferred with ink to paper. The firmness of the medium is juxtaposed with the whimsicality of my subjects, and the fragility of life and ephemerality of the moment is made permanent through my linocut.